Join PathSolutions at the HIMSS Global Health Conference & Exhibition of 2023
Booth 7037
Chicago, IL | April 17-21
Stop by booth #7037 to find out how we can assist you with tools for IT network management, monitoring, and troubleshooting. Come speak to one of our network experts that will be able to answer your questions and to show TotalView's exciting new features. We have some new TotalView® product announcements that we'd love to share with you.
HIMSS is a global advisor, thought leader and member-based society committed to reforming the global health ecosystem through the power of information and technology. As a mission-driven nonprofit, HIMSS offers a unique depth and breadth of expertise in health innovation, public policy, workforce development, research and digital health transformation to advise leaders, stakeholders and influencers across the global health ecosystem on best practices.

PathSolutions Offers Tools for Automated, Comprehensive IT Network Management and Monitoring
We have IT network management product that automates network monitoring and troubleshooting without scripting. TotalView automates the collection and analysis of network problems and gives you root-cause answers for the problems that exist in your IT network.
TotalView monitors your IT network and keeps you informed at all times:
Where issues in the infrastructure fall short
What is the health of all the interfaces in your network
How the network is doing
How the network data can be analyzed and solve problems in Plain English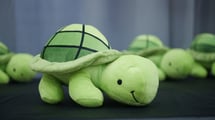 Come to our booth, sit in on a session and get a stuffy turtle.
(See the page about our turtle.)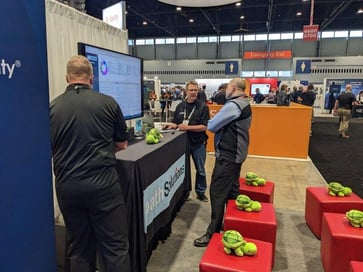 The trick to network management is: to know what your network equipment knows, and to rapidly diagnose network mysteries and slowdowns, so that you have a perfectly operating environment.