The March event was cancelled by the organizers but could be rescheduled at a later date.
Stay tuned for more information.
PathSolutions provides a root-cause solution that ensures the health and wellness of your VoIP/UC network.
With Total VoIP Visibility, you can rapidly identify and resolve the source of call quality problems.

Connect with us to ask about: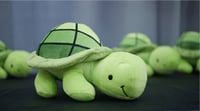 Root-Cause VoIP Troubleshooting